It is not easy for a love story to be alive in our mind for 20 years. But YRF's Dilwale Dulhaniya Le Jayenge did it and how!
Ever thought if TV couples had to repeat the magical love story, who would they be?
Well, Tellychakkar.com team decided to share some names of onscreen couples who match the level of chemistry of Shah Rukh Khan and Kajol's Raj and Simran.
Here have a look…
Arnav-Khushi (Iss Pyaar Ko Kya Naam Doon)
Who better than TV's iconic couple to play the best romantic big screen couple? Arnav-Khushi symbolise the DDLJ kind of magical love story. Hate-love-troubles-fights-happy climax-and they lived happily ever after. Truly, as they say all's well that ends well.
Raman-Ishita (Yeh Hai Mohabbatein)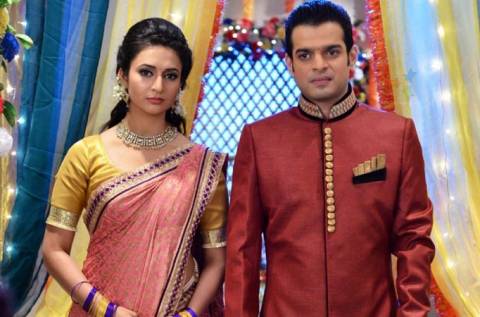 With 'mohabbat' being the centre of attention between the two, we feel Raman and Ishita would suit the part to the T. Also similar to Raj and Simran, the couple's journey also moves from hatred to love.
Ishani-Ranveer (Meri Aashiqui Tum Se Hi)
They are young, beautiful and together they form the 'perfect couple'. Can't you all imagine the two humming Tujhe Dekha Toh…. amidst the mustard farm? We totally love this romantic duo!
Armaan-Riddhima (Dill Mill Gayye)
How would Raj and Simran look with doctor's coat? Armaan and Ridhima not just match the iconic couple in terms of chemistry, but they also make for the best looking couple.
Abeer-Meher (Badtameez Dil)
What happens when two people meet and start hating each other? "DDLJ happens," says our filmy heart. And when it comes to talks of heart, how can we forget our badtameez couple Abeer and Meher. Love eventually won over them too (wink wink).
Swara-Lakshya (Swaragini)
If Raj and Simran were Bengali and Marwari, and staying in the back roads of Kolkata, wouldn't they have been called Swara and Lakshya?? Although, the girl currently got married to the Kuljeet (Sanskar) in her life, we still miss Swara-Lakshya's camaraderie. Don't you?
Ananya-Kabir (Reporters)
A love story with journalists as the leads is a little too much to swallow. But seeing Ananya and Kabir showcase their love story, we couldn't have agreed more! So when we had to choose the new age Raj and Simran, we couldn't help but include these two!
Nandini-Manik (Kaisi Yeh Yaariaan)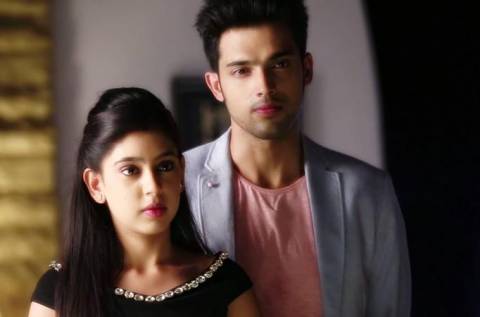 They might be a lil young to play the iconic couple, but they are surely the torch bearers for romance on screen. The modern day, Raj and Simran can meet at a music school, and the rest would follow suit.
Abhi- Pragya (Kumkum Bhagya)
How about DDLJ with a backdrop of rock music? Abhi singing Ruk jaa… for Pragya and the two meeting for the first time. Eyes meet, chemistry crackles, cupid attacks and voila, the love story is good to go. Already gushing about it, aren't you?
Dabbu-Dylan (Dilli Wali)
When two neighbours are out there pulling daggers on each other, you will be shocked to see them fall in love. But that is the beauty of DDLJ kind of magic. And Dabbu-Dylan can bring that hatke love tale for us. Don't you think so?